Abundance Bangle || thin ||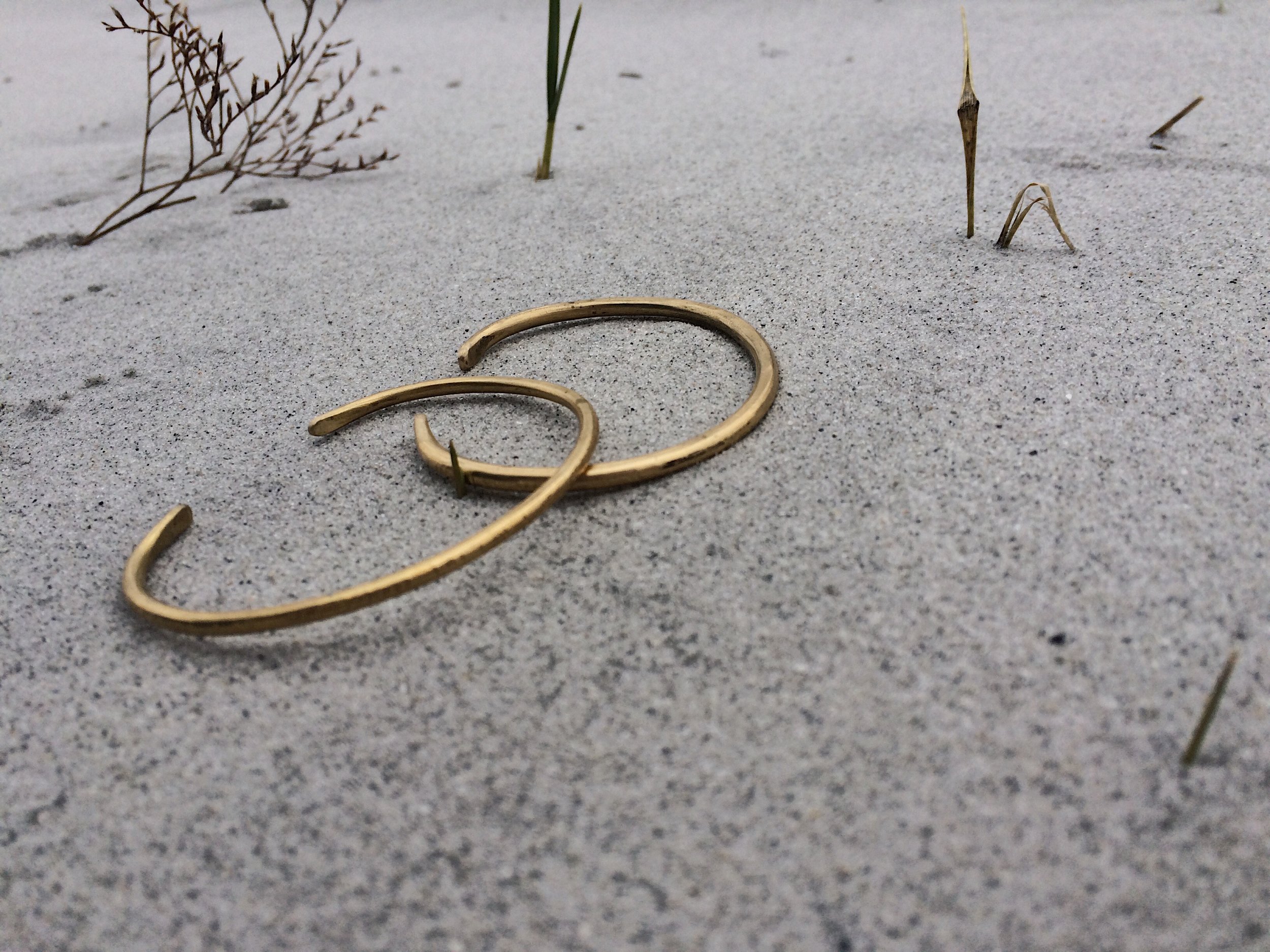 Abundance Bangle || thin ||
Abundance bangles come in thin (10 gauge) and thick (8 gauge) this is for the thin bangle.
--------------------
The Abundance collection was inspired by the symbolism of the serpent. I've had dreams of serpents for years - at first they frightened me but then I realized the power they held - the guidance they gave me.
Serpents are a sign of rebirth/transition/abundance. The wares of this collection are a reminder that we are brand new in every moment, constantly evolving into our truest self.
---------------------
materials: brass or silver
size: 2.5 inches at widest point - slightly adjustable. They can be sized for individual.
---------------------
Design, crafted and finished by me.
AEO wares are uniquely handcrafted from start to finish.