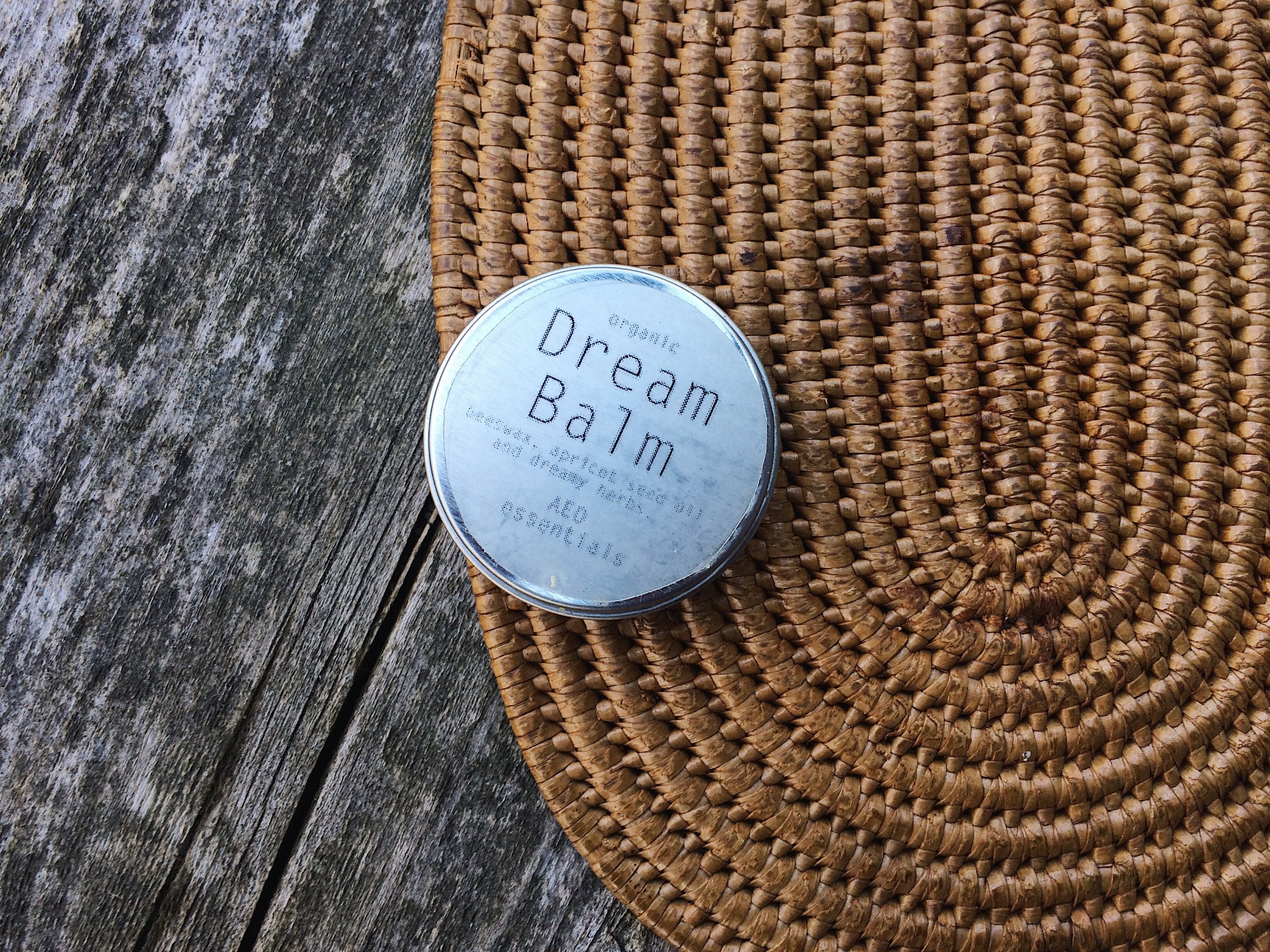 Organic Dream Balm
PRODUCT:
This magical balm is used to relax the mind, body and spirit and prepare to to receive that deep nourishing sleep and enter into a dreaming state. This balm is a tried and true recipe that has been passed down for years from herbalists. Simply rub on temples, chest and/or third eye before bed with a set intention to be open to your dreams and their guidance.
::Many cultures perceive dreams to connect us to the subconscious mind - to the inner truths that are hidden beneath that distractions of the conscious mind::
INGREDIENTS:
Apricot kernel seed oil :: nourishes as moisturizes the skin
Beeswax :: thickens the balm as we as add soothing, healing, antibiotic properties!!
Herb mixture::
Chamomile
Hops
Lavender
Mugwort
Rose petals
Lavender essential oil
STORY:
I have been a health educator for over 10 years and have attended many natural medicine trainings in South America and Africa from these experiences I began making natural body products for myself, family and friends and have seen it as a way to nourish our bodies and encourages ourselves to take charge of our own health.
PROMISE:
Mixed, melted and poured by me and made with the highest quality of organic ingredients.
//100% Organic\\
SIZE:
0.25 oz tin