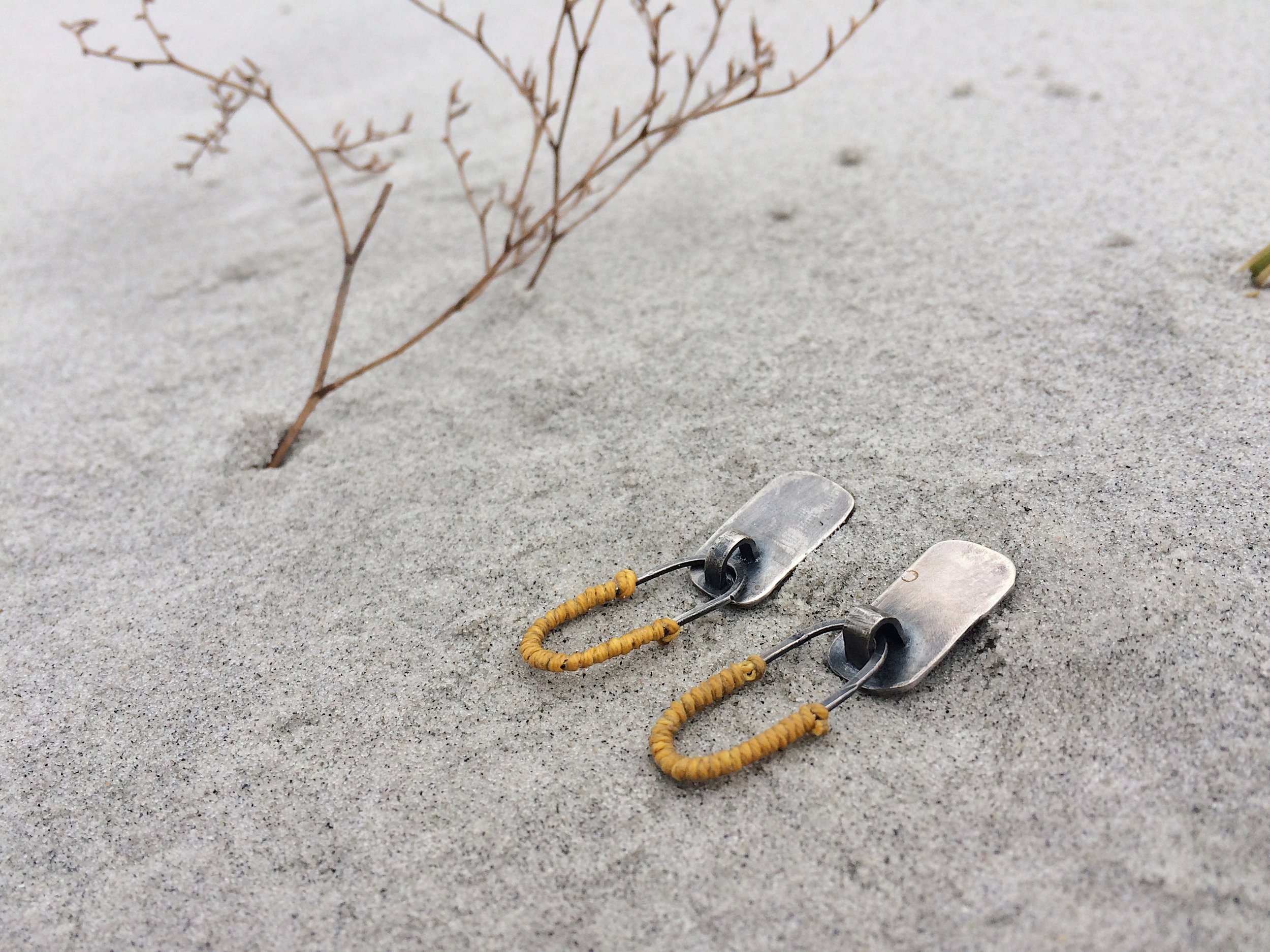 Vulnerable No 2
Post earrings with the hoop attached to the front of the earring. The hoop is wrapped with yellow waxed linen.
Measure: 1.75 inches
_____________________________________________________________
The Exposed||Vulnerable collection was inspired during a time when I was travelling around the US and without a physical home. The pieces are made with no home - an energy of being recharged and lost - completely human.
These pieces are truth-tellers, reminders that we are all on this rugged + beautiful path. They hold community and healing in the universal truth - we are all seeking.